Welcome to the website of James Turner
Author of The Battlefield Guide to Life & Memaw's Maxims
As a writer I've enjoyed trying a number of things, including fiction, non-fiction, short stories, and a little experiment or two (under a nom de plume). Sometimes I feel like a 13-year-old who's trying to figure out whether he prefers football or baseball, and sometimes I feel like the adult who says just keep playing both until you decide which you prefer. So I sit here today, trying to decide whether I'll next jump back to a short story that I feel has potential as something a little more, or if I would prefer to get back to transcribing an old soldier's autobiography - a history that I feel compelled to share.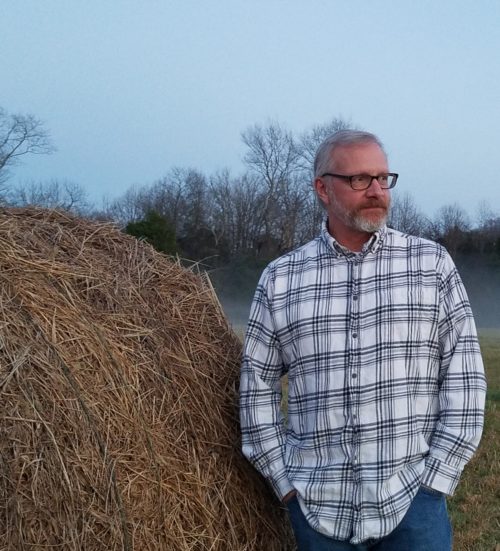 Today I'm especially excited, because Memaw's Maxims has just been released. I think that I will always be excited to pick up a book or magazine and see my name inside it, but this book has a very special meaning to me, a reflection from the past and a compendium of the lessons that my grandmother taught her students for decades.
I also smile when I look back at my first published book, The Battlefield Guide to Life, which was released in 2018. After a couple years of stop-and-go I finally decided that finished is better than perfect. That attitude allowed me to meet the deadlines of a contest, and I was fortunate enough to win the Janice Keck Literary Award for non-fiction, and the publishing package that came with it. Isn't it amazing how positive reinforcement and a hand-up helps?
About the books
The Battlefield Guide to Life and Memaw's Maxims are drastically different books, in terms of style, but both have strong lessons to them.  The Battlefield Guide is a grouping of short stories, some of my favorite lessons from military history, which I have interspersed with stories from my personal life - perhaps an odd way to tell a story, but I think it works. Memaw's Maxims is a collection of sayings and lessons that I gathered from my grandmother over the years. They are a little bit of everything: rules and faith and guidance, and they are sweet, smiling, and Southern. It's a perfect book to gift to a graduate or for a birthday, or just for your own self. This being a special project, and because people do indeed judge a book by its cover, I made sure that it was designed to be beautiful - inside and out.
For more details on these books, please click on their "tabs" or on their covers here.
About the author
James K. Turner is a storyteller, traveler, historian, and author. The 2017 winner of the Janice Keck Literary Award for non-fiction, he is a graduate of the University of Tennessee at Knoxville, a seventh-generation Tennessean, and an Atlanta Braves fan. He enjoys all literature, believes that Welty, Poe, and Chaucer are equally worthy, and suspects that they would enjoy a conversation over sweet tea and cornbread. He doesn't particularly like writing in the third person, but does it just to satisfy the demands and confines of traditional websites. As a historian, he tends toward that direction in his writing, but has also begun experimenting with fiction outside the historical realm. He is always working to perfect his writing and reckons that the only way to do that is to practice, something that he likes to do with short stories and poetry that may never see the so-called light of day. Always learning, he consistently splits infinitives and ends sentences with prepositions - and doesn't seem to really care that much.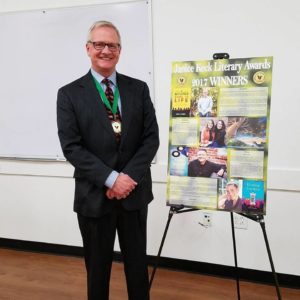 James is a board member (past and present) of historical organizations and properties. Those include the Carter House Association in Franklin, Tennessee; the Sam Davis (Home) Memorial Association in Smyrna, Tennessee; and as one of the original partners in the acquisition of the historic Gaines House in Gainesboro, Tennessee. He has just finished the restoration of the Granville Mercantile, an expansive 1923 brick building in his hometown. The mercantile building, vacant for decades, has served as a store, a funeral home, and a pool hall. It now stands as an event center and a vacation rental, another reincarnation from its original purpose. Y'all come see us. (www.facebook.com/GranvilleMercantile)
A reenactor in an artillery battery for 20 years, James still enjoys portraying historic characters during living histories and ghost walks. He loves to travel to Europe to visit historic battlefields, when time and money are in agreement. In his spare time he enjoys working on his family's cattle farm. He resides in Franklin, Tennessee with his two children, Ella and Caldwell, who will gladly visit any art exhibit in exchange for milk shakes at Elliston Place Soda Shop.